Training for GIS Professionals – Any Time, Any Place!

Since 2005 Geospatial Training Services has provided high quality training opportunities for GIS professionals.  
10th Annual Holiday Sale Enter discount code 'holiday' when checking out November 30th – December 6th – Save 25% December 7th – 13th – Save 20% December 14th –  24th – Save 15% December 25th –  31st – Save 10%
Online, Instructor Guided Schedule
Classroom Schedule
Live-Online Schedule
Recent Content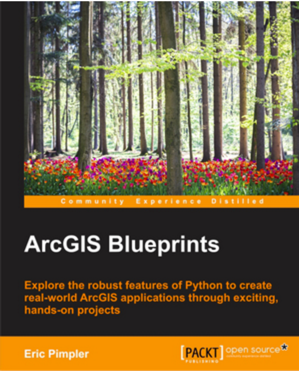 My new book, ArcGIS Blueprints, is scheduled for publication in November or early December.  Today we're releasing a sample chapter from the...
In our Introducing ArcGIS Pro webinar, Tripp Corbin covers some fundamental ArcGIS Pro concepts including how to navigate and use the ArcGIS Pro ribbon...
In part 2 of the Building GUI Applications with ArcGIS Desktop we'll take a closer look at using wxPython.  There are two code files...
Michael Philp
City of Springville, UT
"Really good course material. Very relevant subject matter." --Michael Philp (City of Springville, UT)
Kyle Lockhart
Escambia County, FL
"I thought the course was very organized. The style of presentation and the lesson format worked well together. It made the informationeasy to understand."  -- Kyle Lockhart (Escambia County, FL)
"I really enjoyed the Python/ArcGIS course. For me the right balance between detail and overview. Good work!" - Pal Herman Sund
Chris Pollard
Delaware Valley Regional Planning Commission
"Very informative and knowledgeable course. It help determine which direction I should take my further GIS and web programming skills." -- Chris Pollard (Delaware Valley Regional Planning Commission)
Chris Hickin
NYC Fire Dept
"These courses are great. I am so pressed for time this is the only way I can acquire extra skills these days. Thank you Eric for all your hard work!" -- Chris Hickin (NYC Fire Dept.)
Jason Warzinik
Boone County, MO
"I have attended a number of instructor lead  training courses offered by ESRI, which are great in their own right, but the Mastering the ArcGIS Server JavaScript API course gets much more in-depth than they often do.  I really liked the recommended reading, they helped expand the terms being covered in lecture to concrete examples that could be related back to my work more directly instead of just having the lecture and exercises alone.  I learned a lot andwill recommend this and other GeoSpatial Training courses to the GIS'ers I know. Thanks for putting this course together and offering it ...
Jeff Dobb
State of Montana
"The things you have taught me (Mastering the ArcGIS Server JavaScript API) have helped tremendously on my project". -- Jeff Dobb, State of Montana
Erick Johnson, GISP
Matanuska - Susitna Borough
"I have enjoyed the class (Mastering the ArcGIS Server JavaScript API).  I like working at my own pace through the materials, between the other things I am working on.  The examples are clear, and I appreciate that I will be able to go back and refer to them during my development efforts.  The advanced dojo section seems like a deep topic, and I see myself referring back to that section and the other dojo resources as I am developing.  Finally, I am glad that I was able to get this training in a cost-effective manner.  It is difficult to get ...
Susan Wolfinbarger
American Association for the Advancement of Science
I wanted to let you know about the project that resulted from the ArcGIS JavaScript class I recently took with you. The site is www.eyesonpakistan.org, which I did through my job at AAAS and in cooperation with Amnesty International, USA. On the site, there is a section called interactive maps which utilizes a human rights database and maps I created. I used a variety of techniques from the course in the creation of the site and the things I learned were invaluable in its creation.-- Susan Wolfinbarger, American Association for the Advancement of Science
"I strongly and highly recommend it" -- Matt Gubitosa, U.S. EPA